This gallery was prepared for the Blue Mountains Crossing Bicentenary celebrations of 2013. It covers the European expansion westward from Emu Plains to Bathurst.
Part 1. Crossing the Blue Mountains
The Blue Mountains stood as a barrier to westward expansion for the colonial settlement at Port Jackson. Several explorers attempted to find a path through but it would take 25 years before the Mountains were successfully crossed.
Part 2. Beyond the Blue Mountains to Bathurst
Located approximately 200km west of Sydney on the edge of the Great Dividing Range, Bathurst was Australia's first inland settlement. Governor Macquarie named it after the British Secretary of State for the Colonies, Lord Bathurst.
View Beyond the Blue Mountains to Bathurst


Part 3. The Great Western Railway arrives
Travel through the Blue Mountains was difficult for many years. It took at least two days by horse and carriage to reach Bathurst along Cox's Road. By mid-1867 the railway had been extended from Penrith to Wentworth Falls and by 1876 it reached all the way to Bathurst.

Part 4. Towns along the highway
Lower Mountains
Included on this page: Emu Plains (at the foot of the mountains), Lapstone, Glenbrook, Blaxland (and Lennox Bridge), Warrimoo, Valley Heights, Springwood, Faulconbridge.
Mid Mountains
This page includes Linden, Woodford, Hazelbrook, Lawson and Bullaburra.
Upper Mountains
Included on this page: Wentworth Falls, Leura, Katoomba, Medlow Bath, Blackheath,
Megalong Valley and Mount Victoria
Part 5. Travel and adventure – Happy Days brochure
This travel brochure entices the visitor and holiday-maker to take a railway trip to the Blue Mountains Shire. It gives a brief history of the crossing of the Blue Mountains and a 'tourist synopsis' of interesting facts and about the towns (including distance from Sydney and height above sea-level and photos).
View the Happy Days tourist brochure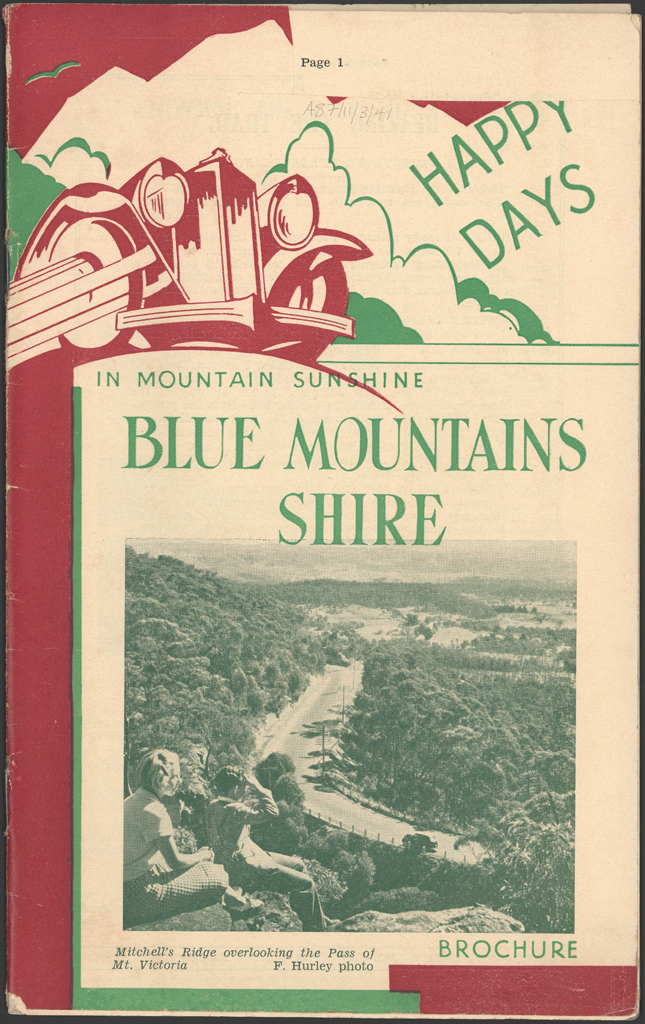 Maps of the Blue Mountains
1813
"A Map of the Settlements of Port Jackson in New South Wales including the new discovered Country to the Westward of the Blue Mountains in December 1813 by George William Evans" NRS 13959 (SR Map 3697)
Larger version (1.8mb)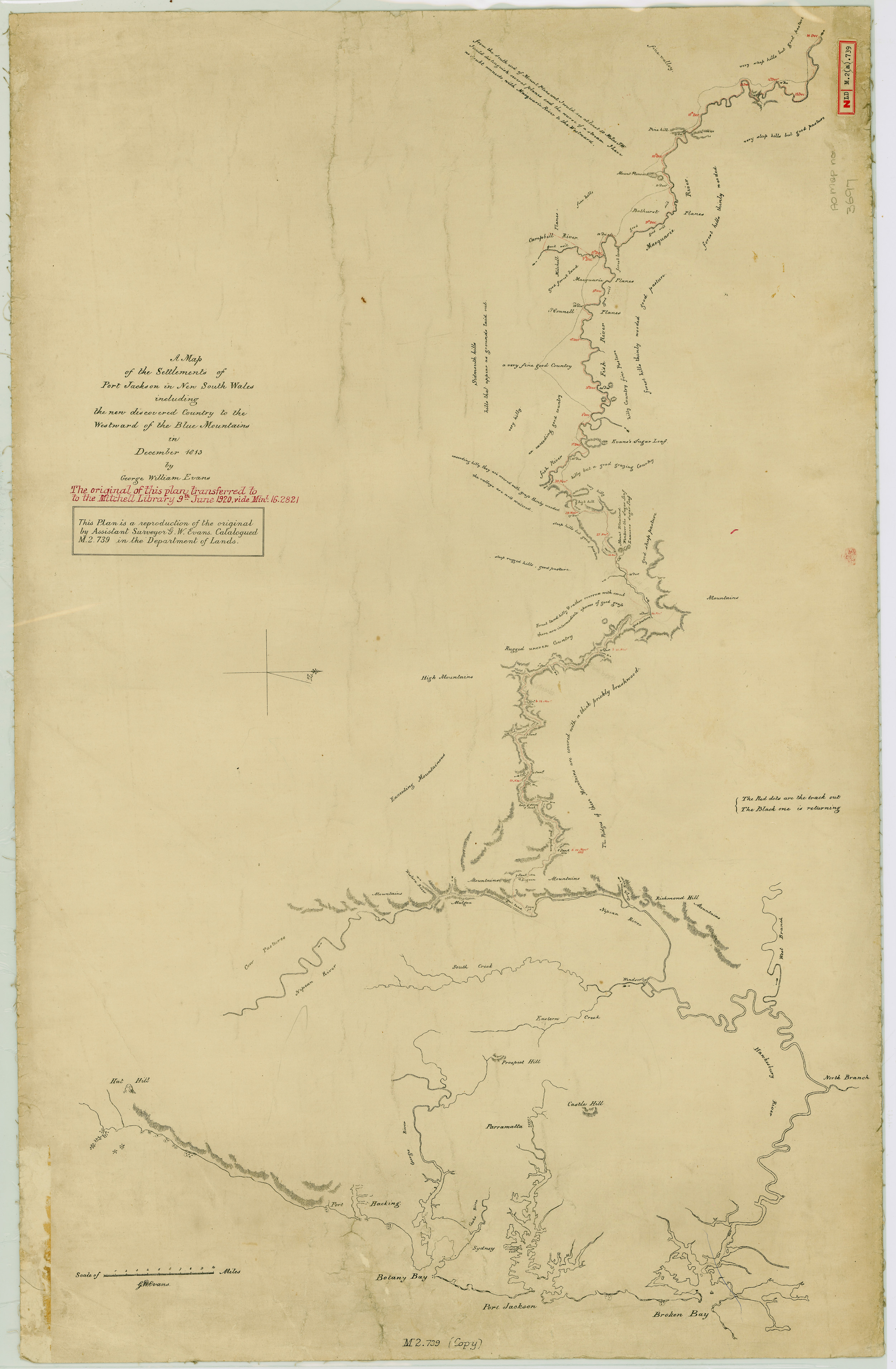 Maps from NRS 13859 Crown plans used in this gallery were scanned by Land and Property Information as part of the Old Survey Plan Digitisation program in collaboration with State Records.
1916
"The Blue Mountains from Lawson to Lithgow, their topographical features, pleasure resorts, and points of interest" NRS 16407/1/16
Larger version (814kb)